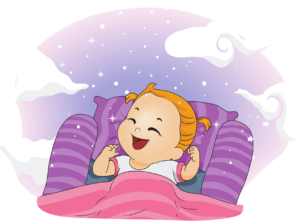 Our Scientific Approach Helps Your Baby Fall Asleep & STAY Asleep
If your baby won't sleep, take a deep breath. It's about to get better.
If you're anything like me or the thousands of parents I've spoken to, I suspect you've likely tried a plethora of sleep training methods. Please be aware that many of these methods, such as crying it out, can be very dangerous and are totally inefficient.
Please don't risk your little one's health by taking risky approaches. Our sleep method will help you to enjoy a happier, more relaxed and easier-to-parent child.
Imagine having a baby (or young child) who looks forward to bed-time just as much as you do!
Truth is, all babies can learn how to fall asleep and stay asleep, regardless of age. You can even get your child to stay in the crib. I know it's hard to believe. At one point in my life, I would have been the first to doubt it, but then I had a life-changing experience…
My baby wouldn't even nap anymore!
When Benjamin was born, my husband and I were elated. Like any parent, we thought he was the cutest baby on planet Earth, but even more fortunate was our discovery that he was an incredible sleeper! Our other mom and dad friends were constantly complaining about their restless nights, all while we felt like the luckiest parents in the world! However, when Benjamin turned 5-months old, things changed… seemingly overnight!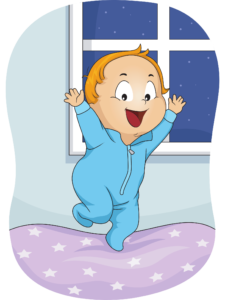 Everything changed. 
Much to our dismay and shock, Benjamin started waking up hourly, or every three hours if we were lucky. My husband and I were constantly tired. The negative impacts of our sleepless nights started to appear in other facets of life, such as work and even in our marriage.
Initially, we thought this problem would be temporary and that we would soon go back to the earlier mentioned glory days of basking in our child's excellent sleep habits.
Sadly, we couldn't have been more wrong.
I was overwhelmed.
Needless to say, I was overwhelmed. In hindsight, I should've searched for a baby sleep solution before my many restless nights started negatively impacting my life, marriage, and work. Once my patience completely expired, I went online desperately searching for a solution. Sadly, my efforts felt fruitless.
I bought the books, the tapes, and even hired a $400 sleep consultant who simply told us to let our baby cry it out. Here are three MUCH safer sleep solutions you can start using today:
3 Tips If Your Baby Won't Sleep: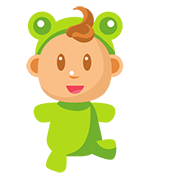 1. Unleash the Giggle Monster
Unleash your baby's inner giggle monster! Have you ever heard the popular saying that laughter is the best medicine? Just as it's true for adults, this age-old wisdom is equally true for your baby… especially when it comes to helping your baby sleep!
Stress is often largely to blame for why your baby won't sleep. Release your baby's built-up stress with laughter! Plus, what's cuter than hearing a baby laugh?
If your baby isn't laughing much, our baby sleep method is for you! You will learn the best ways to make your baby laugh. Most importantly, you'll discover WHY laughter is such a powerful tool in helping your baby sleep. Click here to unleash your baby's giggles today!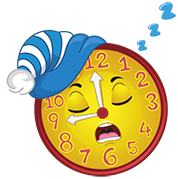 2. Adjust the Bedtime
If you think a later bedtime is the answer, you are mistaken. Sure, it's easy to think that a later bedtime would mean your child is more tired.
However, if your baby has been awake too long, his/her body can become full of energizing hormones such as adrenaline and cortisol. At increased levels, these hormones can energize your baby and sabotage your bedtime efforts. The last thing you want when your baby won't sleep are energizing hormones flowing throughout your baby's body.
To help prevent your baby from being awake too long, establish a solid sleep schedule. Our sleep method explains everything you need to know to help achieve an optimal bedtime routine. To access the best bedtime routines for your baby, please click here.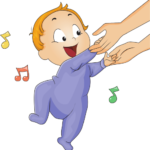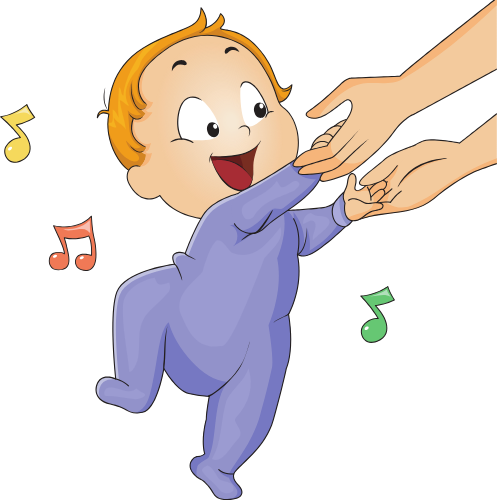 3. Noise Can Help
Sure, it may sound entirely counter-intuitive to imagine that a noisy environment is better than a quiet one. Yet, it is based entirely on facts.
The correct sleep sounds can have a strong impact on your child by releasing anxiety and making your baby feel safe and protected.
Scientists have discovered that music has a profound impact on babies. Later in this presentation, I will give you access to our entire collection of baby sleep sounds. Or, if you'd like access now, please click here!
---
A Faster Way to Help Your Baby Sleep.
Our scientific-based sleep method can finally solve your child's sleeping problems once and for all! Additionally, parents are able to quickly implement our best practices as the information is easy to digest and follow. Here's what you'll discover:
The most effective alternatives to nursing or rocking your baby to sleep.
Ways to make your baby feel loved so he/she isn't crying for extra attention when it's time to sleep.
Simple ways to ease your baby's anxiety so he/she is calm when bedtime arrives.
Scientific-based baby sleep schedules specific to your baby's age.
Holistic ways to release and regulate your baby's natural sleep hormones (100% safe and drug-free!)
Our entire collection of miracle sleep sounds designed for baby sleep. The sounds we use remind babies of life inside the womb. This translates into a calmer baby and better sleep.
… and SO much more!
---
Includes 3 Bonuses!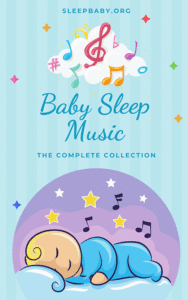 #1 Baby Sleep Music
I've received many success stories about these sounds designed just for babies. Our collection of these amazingly effective sounds have helped parents worldwide.
Better yet, studies have shown that sounds we use remind babies of life inside the womb. This translates into a calmer baby and better sleep.
Now it's your turn to unleash their power! Click here to try our highly-recommended sleep music!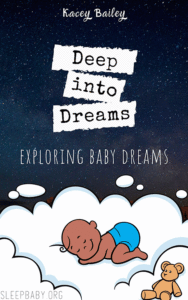 #2 Deep Into Dreams
Did you know that babies begin dreaming 2 to 3 months prior to birth?
You may notice your baby making noises as he/she transitions between the stages of sleep. This can make you wonder if you should wake your baby… especially if you suspect he or she is having a night terror!
In this free bonus, you'll discover simple steps to encourage happy dreams so your baby can sleep peacefully and undisturbed. To learn what these steps are, please click here.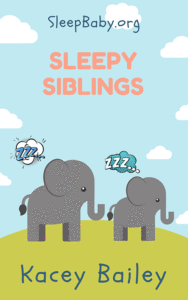 #3 Sleepy Siblings
Trying to make one child sleep can be hard. When you have more than one baby or child, the struggle is doubled!
This bonus is all about sleeping siblings. Learning how to help two children fall asleep simultaneously simplifies their bedtime routine and saves you time.
Whether your children share a room or sleep separately, this free bonus will give you the answers you crave on how to help siblings (or twins) fall asleep at the same time.
---
Try It for Yourself!
Satisfaction guaranteed! If our sleep method does not put your baby to sleep quickly and easily, simply email admin@sleepbaby.org for a 100% refund. No questions asked. Our team truly cares about you and your baby.